Migraines and Headaches Relief in Nepean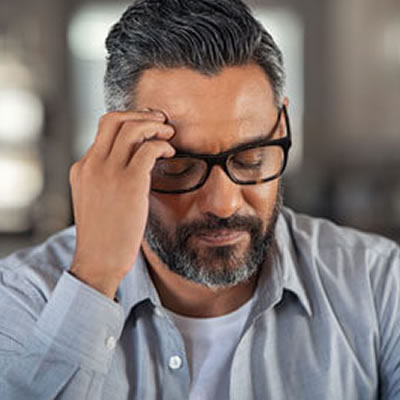 Are you tired of living with frequent migraines or persistent headaches that disrupt your daily life? At Woodroffe Chiropractic & Massage Therapy, we understand the impact that migraines and headaches can have on your overall well-being, and we are here to help you find lasting relief. Dr. Eric Delorme and his team offer specialized care tailored to address the root causes of your migraines and headaches, providing natural and effective solutions to alleviate your pain and improve your quality of life.
Understanding Migraines and Headaches
Migraines and headaches are common neurological disorders that affect millions of people worldwide. While the exact causes can vary, triggers such as stress, tension, poor posture, spinal misalignments, and muscle imbalances are often involved. These conditions can lead to undue pressure on the nerves and blood vessels in the head and neck, resulting in excruciating pain, sensitivity to light and sound, nausea, and overall discomfort.
How Chiropractic Care Can Help
Chiropractic care is a holistic and non-invasive approach to treating migraines and headaches. Rather than masking the pain with medications, Dr. Delorme focuses on identifying and addressing the underlying issues contributing to your symptoms. Here's how our chiropractic techniques can help you find relief:
1. Spinal Adjustment
A key element of chiropractic care is spinal adjustment. Through gentle and precise manipulations, our chiropractors will realign your spine, targeting subluxations (misalignments) that could be affecting the nerves and blood flow to your head. This helps to alleviate pressure on the affected areas, reduce nerve irritation, and promote better overall nerve function.
2. Muscle Tension Release
Tense and tight muscles in the neck and shoulders can contribute to headaches and migraines. Our chiropractor and massage therapists use various techniques such as massage therapy, trigger point therapy, and stretching exercises to release muscle tension and improve blood circulation in the affected areas.
3. Posture Correction
Poor posture, often caused by prolonged sitting or improper ergonomics, can strain the muscles in your neck and back, leading to headaches and migraines. Our chiropractor will work with you to correct your posture, helping you develop better alignment and reducing the likelihood of headaches caused by muscular imbalances.
4. Lifestyle and Nutritional Guidance
In addition to chiropractic adjustments, our team will provide personalized lifestyle and nutritional guidance to address potential triggers for migraines and headaches. We will help you identify and avoid certain foods, habits, or activities that could be contributing to your symptoms, allowing you to make positive changes to support your overall well-being.
The Benefits of Choosing Chiropractic Care
Drug-Free Relief:
Chiropractic care offers a drug-free alternative to managing migraines and headaches, minimizing the risk of dependency on medications.
Individualized Treatment: Each patient is unique, and our chiropractors will tailor a personalized treatment plan to address your specific needs and concerns.
Long-Term Results:
By addressing the underlying causes of your migraines and headaches, chiropractic care aims for long-term relief rather than short-term symptom management.
Improved Overall Health: Chiropractic care not only targets migraine and headache relief but also enhances your overall health by promoting proper nerve function, improved posture, and reduced muscle tension.
Don't let migraines and headaches control your life. Take charge of your well-being and experience the transformative benefits of chiropractic care at
Woodroffe Chiropractic & Massage Therapy
. Our compassionate team of massage therapists and our chiropractor are dedicated to helping you find relief, allowing you to lead a more pain-free and fulfilling life.
Schedule a Consultation
Schedule a consultation today and embark on your journey towards a healthier and happier you!

Migraines and Headaches Nepean, Ottawa West ON | (613) 224-8543