About Woodroffe Chiropractic & Massage Therapy
Chiropractic Care for Nepean Residents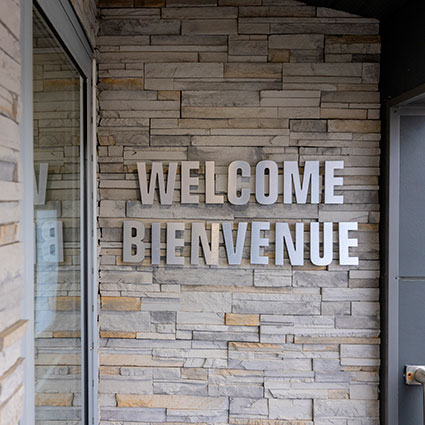 Our bodies have incredible self-healing and self-regulating powers, and the purpose of chiropractic care is to release and enhance that ability within us, so we may all lead happier and more fulfilling lives. Dr. Eric Delorme and his staff are dedicated to correcting disruptions and misalignments within the spinal column and improving nervous system function, so their patients can receive the benefits of an enhanced quality of life.
So many of us experience the devastating effects of stress on our bodies, but we don't realize it. Ninety percent of all illness comes from emotional, physical and chemical stress. That stress has a direct impact on the nerve system, as it creates interference. Chiropractors are highly skilled in finding the interference in your body and developing individualized plans of care to correct it and ensure continued health into the future.
Through treatment at Woodroffe Chiropractic & Massage Therapy, you'll be treated like a member of the family. Dr. Delorme and his staff are expert listeners, and chances are high that what you are experiencing, they've seen and treated successfully—many times before during the last 25-plus years.
You Matter at Woodroffe Chiropractic & Massage Therapy
As he learned from mentors and former colleagues, Dr. Delorme devotes his time and energy into ensuring patients feel seen, heard and understood. When you receive chiropractic care and massage therapy at Woodroffe Chiropractic & Massage Therapy, it is a highly individualized care plan centered around your current needs, your lifestyle, and what you see for your health and wellness in the future.
Dr. Delorme wants each patient to receive not just the best adjustment or massage therapy session when they visit, but when a patient joins the practice family, he wants them to feel important—because they are! He's seen time and again how the power of adjustments can help patients turn from a life of chronic pain and despair, to one of activity, movement and joy once again.
MEET DR. ERIC DELORME
Hope Through Chiropractic Care
Dr. Delorme and his staff want to give you hope. They provide a safe environment where people are respected, listened to and loved. If you're ready to start experiencing a life of movement without discomfort and pain, make an appointment—they can't wait to help you. Call Woodroffe Chiropractic & Massage Therapy today!


About Woodroffe Chiropractic & Massage Therapy | (613) 224-8543